Only available on the premium plan, discover a new way to convert your users directly when they land on your website!
This is also one of the 8 must-have elements to set up your one-product store.
Where to find it?
Step 1: Open the Library in EcomSolid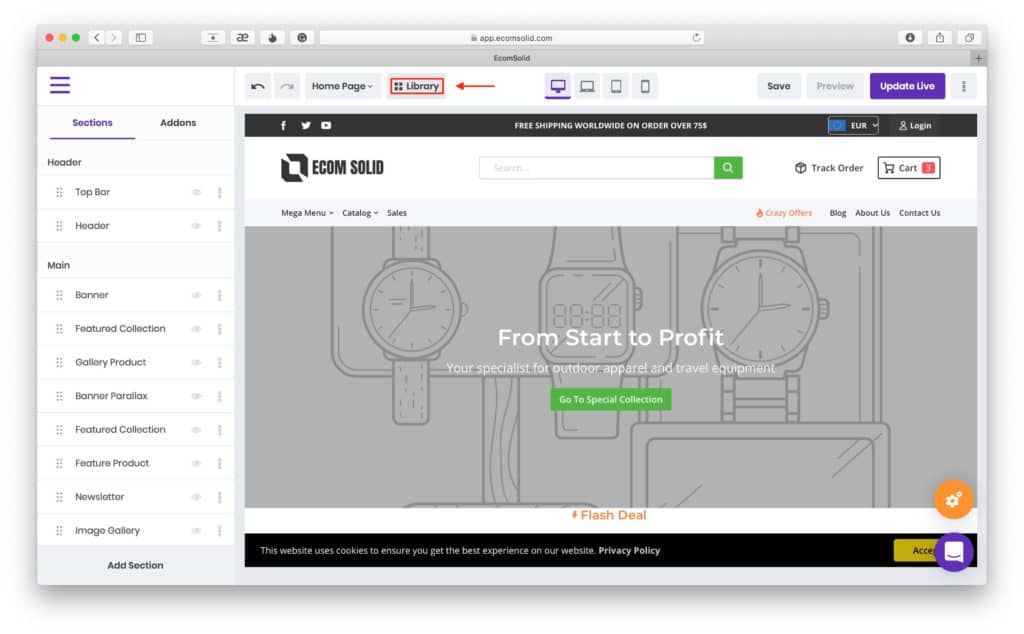 Step 2: Make sure you are on the Sections tab and locate the Banner filter on the left sidebar.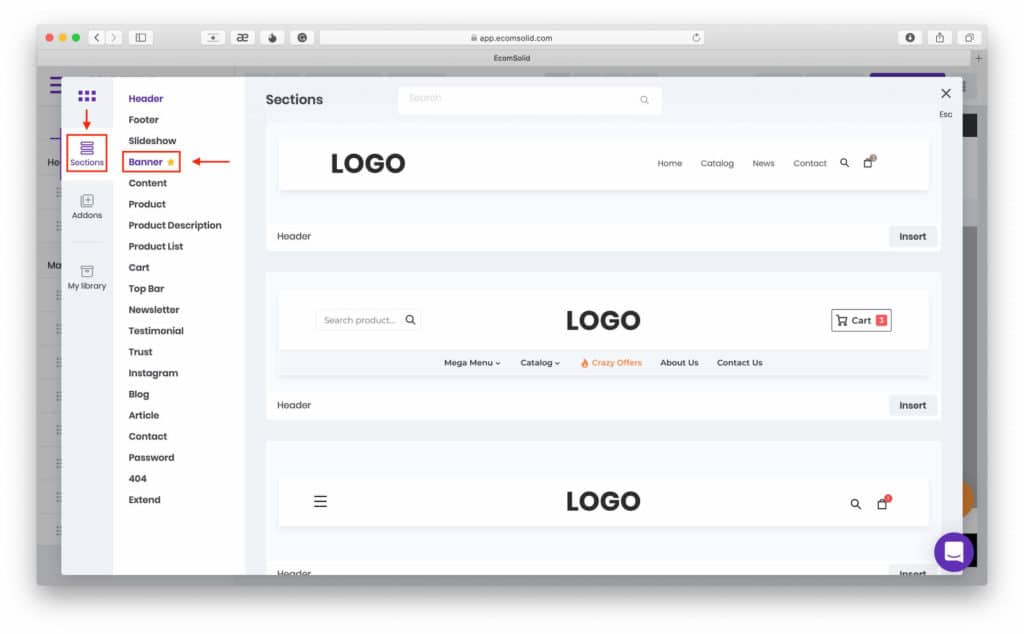 Step 3: Scroll down until you find our new Hero Banner. It is easily recognizable with its "PRO" badge on the top right.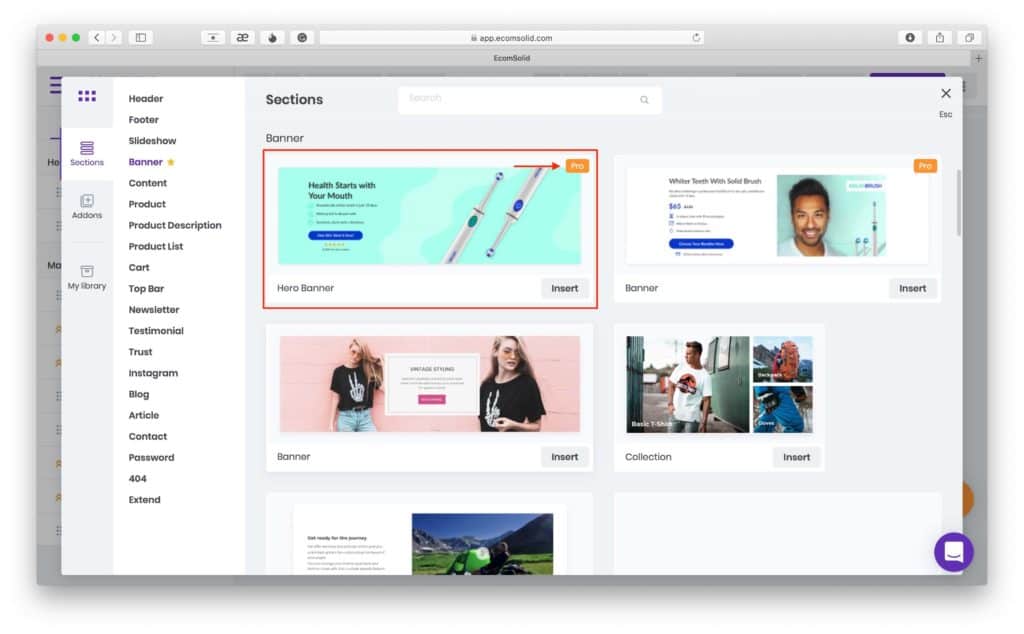 Step 4: Click on insert and you are ready to configure it!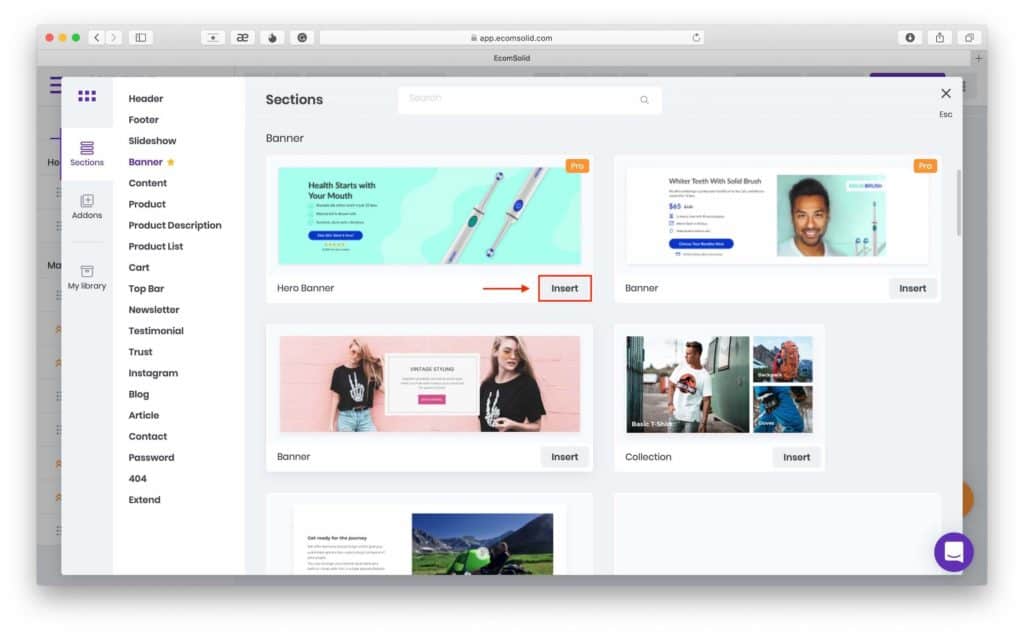 All the new features included
Smart Buttons:

Our buttons are now smarter than ever!

Set up a Buy Now button so when the user clicks on it, it will add the product directly to his cart
Or set up another action with a custom link so he will be automatically redirected to the checkout or cart page.

Buttons offer now more powerful tools and options to make sure your visitors see it:

Scroll Into View
Animation
Animation on Hover
Animation on Click
Display ratings

Use a custom image or display star ratings with a custom text under it to increase your shop's social proof!
List your features & benefits easily and display an icon next to it.
Show your product's best angles:

Add a high-quality image
Add a video directly from Youtube or Vimeo
Add a parallax effect to your image
Add a text or an image badge on your product's image/video
Align your content and set Full Width on/off so it fits perfectly to the shape of your website you designed with EcomSolid.
The best Shopify theme editor
for dazzling storefronts and maximum conversions