We invited two successful women entrepreneurs to share their insights and advice on doing business on Shopify. Especially, we talked about their secrets to success and how they overcame the shock of the pandemic.
Our article will provide you with:
The journey to success of these store's owners.
How they chose the right products.
How to design the best Shopify store.
In short, we got an intimate look at what helped them unlock the door of success!
THEBIOCUP.COM: Passion-driven success
TheBiocup.com sells Biocup Menstrual Cup for women. It is a type of reusable feminine hygiene product that is small, flexible, and on top of all, eco-friendly.
TheBiocup.com has a 6-month period of development before reaching a huge number of orders each day.
Now they have over 4,000 followers on Facebook with a high engagement rate.
We talked to Daniela, founder of Thebiocup.com on her journey.
Can you introduce a bit about yourself and your journey so far with online selling?
I am Daniela, I'm 33 years old and I live in Mexico. I am a marketer and I started BioCup with my husband about 6 months ago.
The truth is that ever since I graduated college, I wanted to do something that could potentially help the world by reducing the number of wastes we produce year by year.
I had the experience of living in Europe and I got convinced I wanted to contribute from the inside of my country, we all live on the same planet, so I could help nature from Mexico too.
How did you come up with the idea of starting BIOCUP?
Then, I found the menstrual cup and realized that this was it! Of course, I bought my own and gave it a try. I fell in love with it right away and one of the greatest teachings is that freedom comes from inside myself so I realized the menstrual cup was the starter to learn more and more about myself.
I needed to share this with so many women who struggle every month with tampons and sanitary pads and could also help the world by doing so.
What do you wish you knew before starting your business?
You have done such a great job building a sizable social media following. Do you have any tips for newbies on social media marketing?
We've tried many strategies until we found the one that worked for us, and It's very simple; all of our customers have different questions and also different opinions. Our strategy is to answer every question, respect every comment, opinion, and never leave a single comment on social media unanswered.
Any specific problems have EcomSolid helps you fix?
So far everything is going awesome, EcomSolid helped us build our dream website, without all of its features we wouldn't be able to make BioCup possible.
What you can learn from this interview
1. Passion drives success
Daniela, founder of The Biocup, loves the environment and wants to turn that love into action. Many empires start with a strong love, passion, and belief in what you do.
Also, from the customers' perspective, a seller's passion and story that resonate with them will be a strong selling point.
2. Choosing a product that speaks to people
Product is the lifeblood of any store. Biocup Menstrual Cup is not only a useful product, it is budget-friendly, better for the environment, chemical-free, safer, and more efficient than other products (pads, tampons, etc).
It solves a real problem and represents a lifestyle at the same time. It ticks all the boxes for a winning product.
3. Patience is key
It is not exaggerated that patience is a key to winning. It is especially true for eCommerce.
Daniela took 6 months of trying all strategies until she found the one that worked. That is one of the main reasons behind her success, and one that any business owners should aspire to replicate.
There are going to be ups and downs for your business but an analytical and patient approach will always get you where you want to be.
4. Building a positive image in customers' minds
What truly makes BioCup different from the vast majority of stores on Shopify is how much Daniela and her team care about their customers.
It is apparent from:
The way they set up their website to focus on answering customers' questions.
Their educational content on Facebook.
And most importantly, the packaging they use, which is true to their mantra of helping the environment.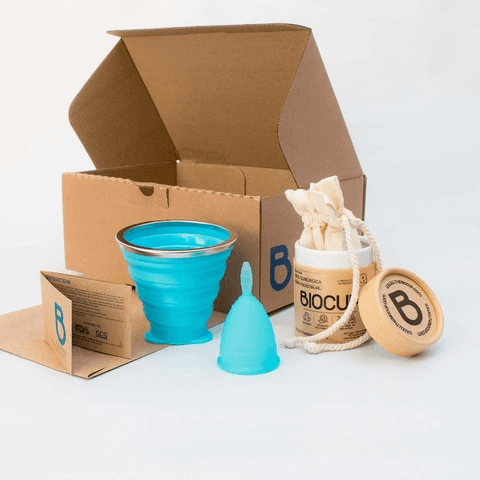 All of those little things show a careful approach to branding and customers service, and contribute to placing BioCup firmly in customers' minds.
Habitation Box: The power of marketing
Habitation Box has a unique business idea: selling a subscription box for home decór.
Over 2 years of development, the Habitation Box has built a sustainable basis and continues to grow. They have 1.1k followers, 109.5k monthly views on Pinterest, and 13.4k followers on Instagram.
While the pandemic took the vast majority of the business world by surprise, the Habitation Box stays firm in the market.
Kelly, its founder, shared with us her experience through it all.
Can you introduce a bit about yourself and your journey so far with online selling?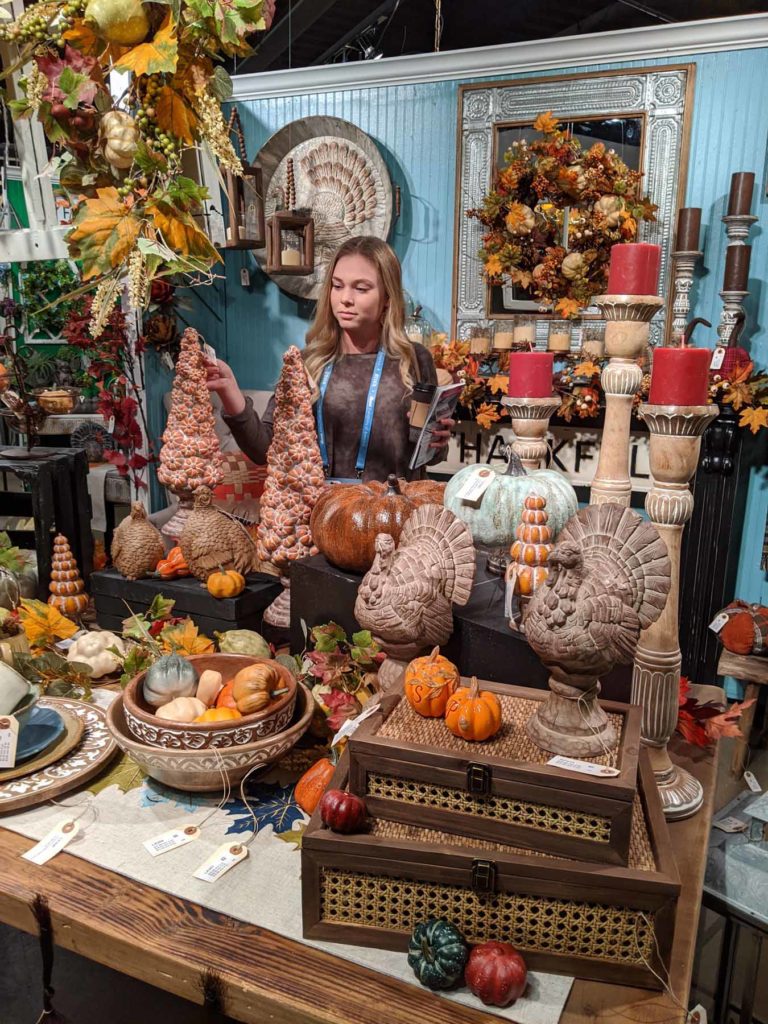 My name is Kelly Agrey, I have a bachelor's degree in interior design. I was a commercial interior designer for a few years and felt restricted to a desk with a 40-hour workweek. I decided to quit my job and pursue my passion for interior design through a subscription box service.
Habitation Box is a home decor subscription box with complimentary interior design services for all subscribers. I curate beautiful decor boxes on a monthly basis and ship them to home decor enthusiasts.
I have been running the Habitation Box for 2 years. These past two years have been the craziest two years of my life.
What inspired you to come up with the idea of starting Habitation Box?
I was inspired to start Habitation Box through my passion for interior design.
I love making people happy and most do not realize how important it is to have a home that makes you happy! Putting these boxes together and inspiring others to create a space that makes them happy, gives me so much joy and motivation to keep doing what I do best.
What do you wish you knew before starting your business?
Prior to starting my business, I wish I had more experience with marketing and photography. I take my own photos and conduct market research, run Habitation Boxes Google ads and so much more. Learning how to market is something that I am still learning and the power of marketing in a digital world is the biggest challenge I have faced as a small business owner.
You have done such a great job with building a sizable Instagram following. Do you have any tips for people who want to get results with Instagram content?
It is very difficult to grow a substantial Instagram following. The most important advice I can offer is to engage with your followers and potential customers. It is very time-consuming but well worth it.
Any specific problems have EcomSolid helped you with?
EcomSolid has been a game-changer to the Habitation Box website. They have fantastic customer support, and I can tell they truly care about their customers.
You've been doing this for a while, has COVID-19 had any significant impacts on your business, and what was your course of action in dealing with it?
Covid has changed my business significantly.
The major issue I have faced this last year is a lack of product. Sourcing products have been scarce. The ports are backed up, warehouses are understaffed, working at lower capacities, and shipping times are taking longer than usual.
I have been able to adapt to these circumstances. However, explaining this to my customers is rather difficult. I want my customers to know and understand that I am doing everything in my power to provide beautiful boxes to them.
I am doing my best to relay any pertinent information to my customers to let them know the struggles I am facing as a small business.
What you can learn from this interview
1. Learn, learn and learn
Many successful entrepreneurs have a passion for learning, and so is Kelly Agrey. What she has learned not only from books but also from hands-on experience. Since the covid disaster-hit, Kelly has learned how to take her own photo, conduct market research, run Google Ads, etc. As she realizes the power of marketing in a digital world, she is still learning more every day.
"There are no time or age restrictions on learning; all that needs to be there is the want and willingness to learn."
2. Sell what you know and love
Kelly has a passion for interior design. She has a bachelor's degree in interior design and was a commercial interior designer for some years. The bottom line is: your expertise, knowledge, and experience in a niche might be a valuable product when properly presented.
Habitation Box stands out because it connect Kelly's expertise with the people who are in needs of it.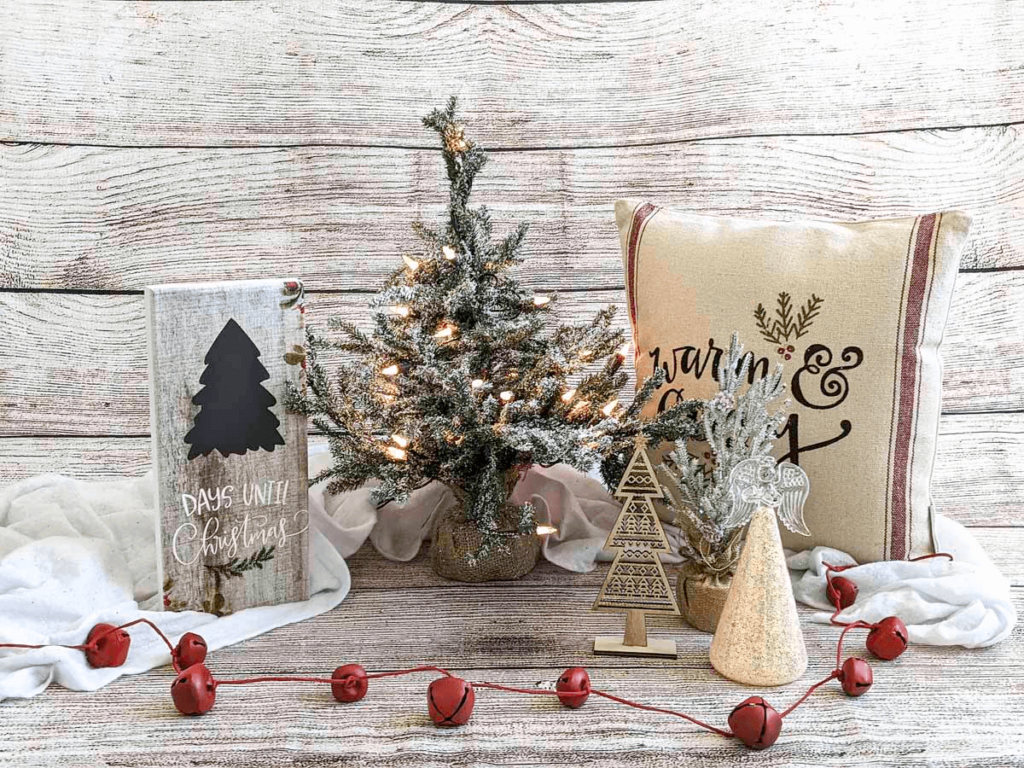 3. Instagram marketing strategy
As Kelly said, "it is very difficult to grow a substantial Instagram following", but as you can see, she has been doing a very good job at it.
The key to it, in our opinion, is how Kelly has tapped into her interior design knowledge to turn every of her content into something useful and personal for her followers, making them look forward to her posts and engage with the brand.
Also as Kelly pointed out, she cares a whole lot about replying to each and every followers who leaves a comment.
4. How to design and optimize your landing page
What amazes us immediate about Habitation Box is how well optimized the landing page is. It is truly an amazing feat that the landing page can be full of professionally taken photos yet still loads as fast as it does.
The key here comes down to Kelly's choice of a well-optimized theme as well as her experience in optimizing images for Shopify.
Both Kelly and Daniela chose EcomSolid Shopify theme for their stores. If you're inspired and want something like this for your own Shopify store, try EcomSolid now!

Skyrocket your sales to higher levels with Ecomsolid
Summary
The world-famous scientist Thomas Huxley once said, "Do what you should do, when you should do it, whether you like it or not."
The secrets to success in business are passion about what you do, being engaging with customers, and having a will to learn.
Things will seem overwhelming at first to you, just as it was for Daniela and Kelly, but just as it was for them, perseverance and focus will take you far.
We wish you success and a happy International Women's day.
The best Shopify theme editor
for dazzling storefronts and maximum conversions