Teepee Joy is a branded store providing unique hideouts that kids will love, and make them from designs and fabrics that parents will find safe, stylish, and durable. Positioning itself as a high-end product store, Teepee Joy once had difficulty building a website that reflected its positioning. To discover how they overcame this struggle, we did have a great talk with Niv Orlian – founder of Teepee Joy.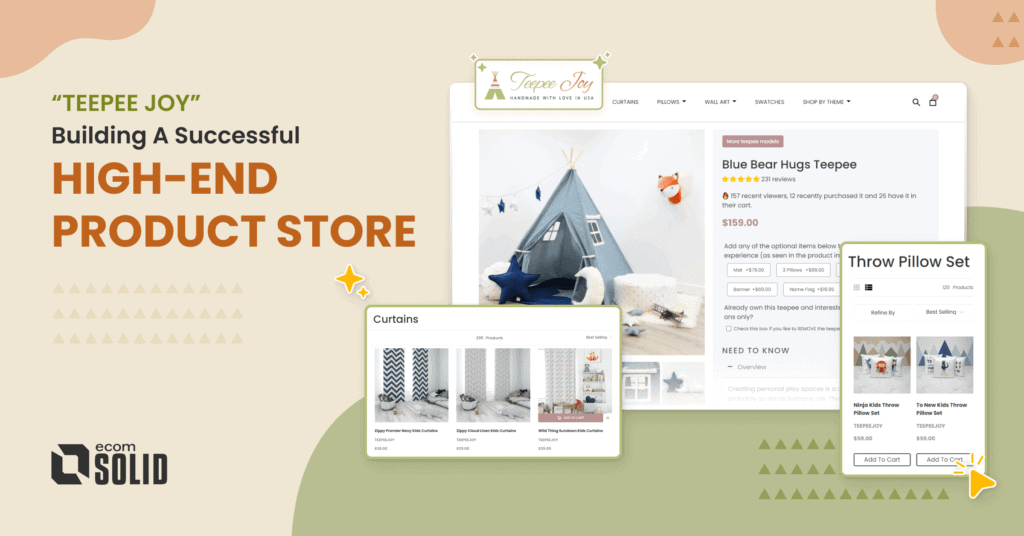 How did you come up with the idea of selling play tents for kids and other products such as pillows, curtains…?
Teepee Joy: Easy! Our 2 daughters kept making hidden forts from blankets and bedsheets and Lee decided to work on DIY teepee project for the girls. It took her some time but it was a HIT. Our girls and their friends were all "in" and we saw (and sew) the potential.
Is Teepee Joy your first online store? What difficulties did you face when starting this store?
Teepee Joy: Yes, this was our first store. We didn't know much about eCommerce but had some good experience with online marketing. Our biggest challenge was to design a website that will reflect the high-quality products we offer. We are certainly not the cheapest but confident that our product is one of the better (best!) ones out there.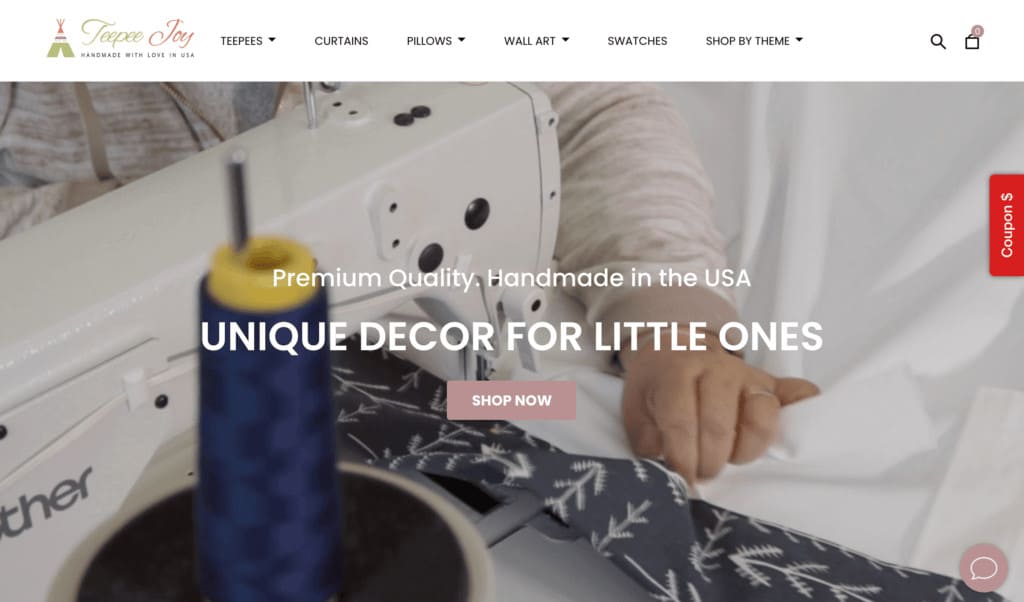 What kind of advertisements are you usually running?
Teepee Joy: Google shopping and social media, mostly Facebook and Instagram. Good retargeting and email campaigns are a must. I'm sure there are other channels we can use and always looking to improve.
So far, what results did your store achieve?
Teepee Joy: Sales are increasing every year and we keep coming up with new products. We kind of establish ourselves as the go-to website when looking for a quality (and variety) of kid's teepee tents and we hope we can do the same with our new kid's decor products.
How did you find EcomSolid and GemPages?
Teepee Joy: In the first few years, we used Woocommerce as our e-commerce platform. One of the reasons we switch to Shopify is the flexibility that tools like GemPages allow when designing product pages.
As mentioned above, our products are high end and so does the price. It was important for us to create product pages that convert well and GemPages was the right solution for us. Later, after using GemPages, we found out about EcomSolid and gave it a try. Very happy with it.
What were your pain points before using EcomSolid and GemPages?
Teepee Joy: For a long time, I was frustrated with the design and layout of our product pages. I knew what I wanted to achieve but always had to go for workarounds that most time didn't work well enough. GemPages were able to solve all those problems and get us the exact results we were hoping for.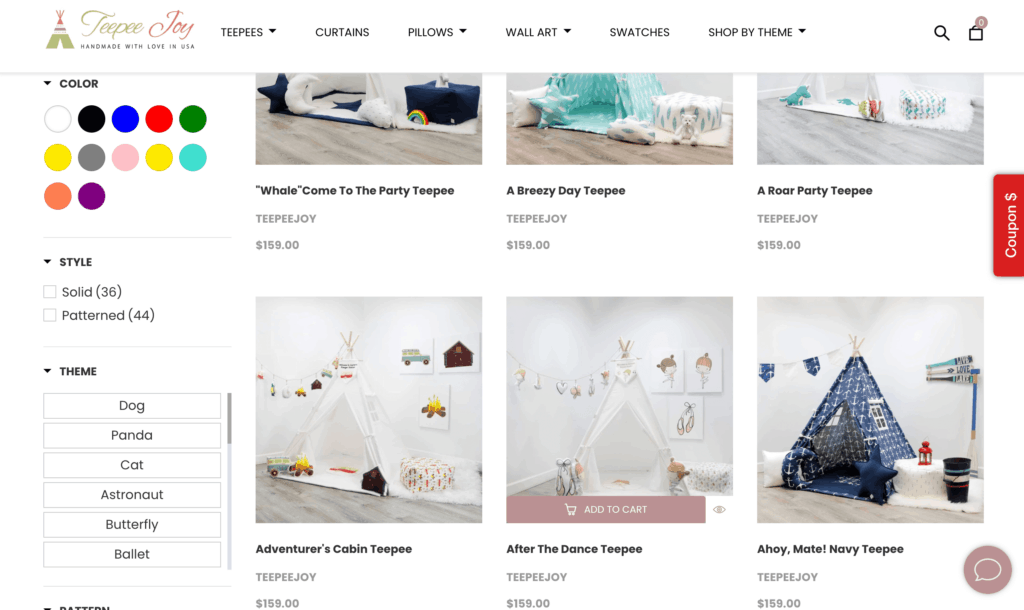 The World's Most Powerful Shopify Page Builder
Bring your dream eCommerce store to life with the most
powerful drag-and-drop page builder.
What specific problems have EcomSolid and GemPages helped you fix?
Teepee Joy: Layout and design. Before using these apps, it was all about compromise for what we can achieve with the tools and time we can invest. But it is not only the tools…The added bonus is that the support team is awesome and always helps us to implement all the necessary adjustments we can't figure out ourselves.
What are the three most important lessons you learned from building your own online store?
Teepee Joy: I'll make it short… Learn. Apply. Believe.
Thank you so much for joining the interview today.
You may also like:
Try These 12 Mother's Day Marketing Ideas and Watch Your Sales Grow

The World's Most Powerful Shopify Page Builder
Bring your dream eCommerce store to life with the most
powerful drag-and-drop page builder.