It's enough to have one cool product to sell to operate a profitable online store. You will need in this case an e-commerce website dedicated to showcasing, promoting, and selling your items. In this article, you'll learn what an online store is about a single product, why you need it, and how to run it. Later I'll show you how to easily create a one-stop Shopify app.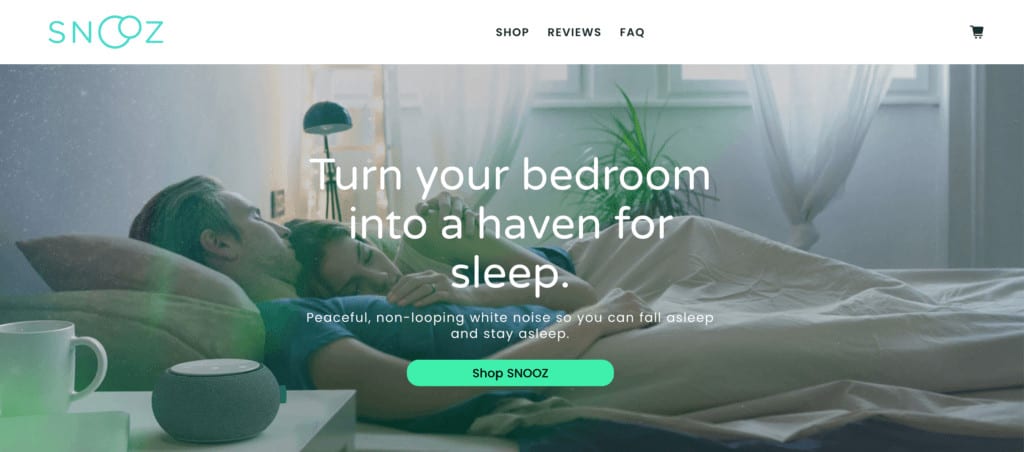 What is an Online One Product Shop?
Top e-commerce web pages often sell hundreds or thousands of items for consumers to buy. You don't need that many items to succeed on the web though. Only one single product can be enough to make you successful. Today I'm going to show you how you can pull off a Shopify store with one product.
One product stores can be as successful as those with broad product catalogs. It's easier to handle, at the same time.
The phrase "single product shop" describes a shop devoted to the sale of one product. And e-stores of this kind are more common than you would think.
You have to have the right product to sell to become popular with a single-product online store. If you sell only one thing, that's your flagship. Your flagship should be the one you can sell a lot of. If you can't sell it in spades, there's a slim chance your one Shopify store product will ever take off. In the following circumstances single product stores perform best:
You're selling digital goods that don't require any development or distribution costs.
You sell highly branded goods.
You are selling narrow-niche goods which a certain type of customer is looking for.
Does one e-store product vary from the standard e-commerce websites? It is critical in the case of a one-store website that you have an excellent copy of content with appealing product imagery. Your Calls to Action (CTAs) should be simply and intelligently positioned to effectively sell your product. For any e-commerce shop, you might say you need all of this. You are going to be perfect. However, these considerations are much more important for one product shop.
Learn more:
Shopify for Restaurants: Complete guide 2022
Why do you need it
Many companies entering the world of online commerce tend to start up small and expand as they increase their online business experience. That's why a lot of companies are developing one product at a time. They've only started with a single product for a few years, and they've only enlarged their catalogs after they've taken off.
There are several success stories in one product store that I can share. Googling this question will instantly tell you about Casper, a $500 million company that won over consumers' hearts with its box-packed mattresses delivered to the door. Or think of Spanx by Sara Blakely, initially a one-product company that turned Sara into a self-made billionaire. Eventually, don't forget Crocs, who eventually made it to the top with their fun clogs.
Single Product Stores
With a single product shop, you can give your flagship product the attention it deserves. You will have a range of pages to view and explore its unique features in detail.
Many retailers also want to sell a range of items in their e-shops. However, as you can see from the examples above, a large catalog is not a requirement for e-commerce success. Take an unusual viewpoint, and you'll see that you're not bothered by trying to support several items with one single Shopify store.
Instead, you should concentrate more on innovating and giving clients something different, growing the value the product provides, and being a viral success on the web. In addition, single-product e-commerce stores are becoming increasingly popular on social networks, providing you with additional and successful promotional platforms.
Advantages of one E-shop product
As I said before, there is a range of advantages to selling only one product. Let's see what the following benefits are:
Focusing on your product
Through a single-product e-store, you can concentrate on and continually increase the consistency of your items. You have the opportunity to develop a reputation in your product to become the top of the market. Around the same time, with a single product page, you can refine the finest specifics of your online portfolio and have a strong emphasis on your marketing strategies.
Instead of selling money and investing time in several items, you're focused on only one.
Be of the Market
For a single-product shop, you don't need to create a package that appeals to everybody. Instead, you can create a product that fills an untapped market and is instantly on sale. You may also develop a killer product that will fill the demand void.
Be successful
Focusing on a particular product, you approach only one form of customer and can easily build sales and marketing strategies. You don't have to spread the focus through a variety of networks.
Be attentive to the needs of the consumer
For a single commodity, it's easier to be adaptive and respond to the ever-changing demands of consumers. You should develop your offering on a daily basis to help truly satisfy the needs of your new customers.
Get a shop that's easy to run
A wider range of goods will require more time to the end. If you have hundreds of items, your stock management, and web presentation can take a serious toll on your time. In the other hand, for a single product page, it is much easier to display and market a single product
Enjoy a Trouble Free Workforce
When you're selling one thing, you're teaching your employees to market just one thing. Instead of educating your staff about all the items in your catalog, you should educate them about only one product in particular. As a result, the employees will be very effective in selling the items. In comparison, the team will have much greater support for only one thing.
Disadvantages:
Of course, not all company owners have a single-product department. There are several disadvantages to this style of e-commerce that you should be aware of before you plunge into building a single Shopify store purchase. Read more about them below:
Forget about cross-selling
Cross-selling increases the company's overall profitability and total order size. You don't have much to cross-sell because you have just one commodity. This is something that many corporations do not appreciate with single product websites since they can not produce extra sales in this manner. Any businesses go the extra mile to work with firms delivering complementary and cross-selling products in this manner. However, they're not getting that much money this way.
Fewer Consumers Return
People generally require only one substance of a certain kind. Let's say that you were bought from them. Now they have a product and can't think of a single excuse to go back to your website because you're actively innovating and making the product better and better. Thus, without continuous technical product changes, it will be difficult to get consumers back and add more sales to your company.
Fewer Brand Options
The more goods you have, the more flexible the marketing campaigns are. For a single commodity, you will quickly believe that you have used all the marketing resources and opportunities you have. Your marketing campaigns will only wear off by repeating themselves. To stop this, continue to improve the product and add more features and bonuses to it with each update.
Best Channels for a single E-store product
Let's say, you've carefully re-accessed your product and determined that a one-product website is your business. What are you going to do next? You've got to find out which tool you're going to use.
In fact, there is a range of good options that help you to get the best out of your product shop. Let me dig at the three best of them for you.
Shopify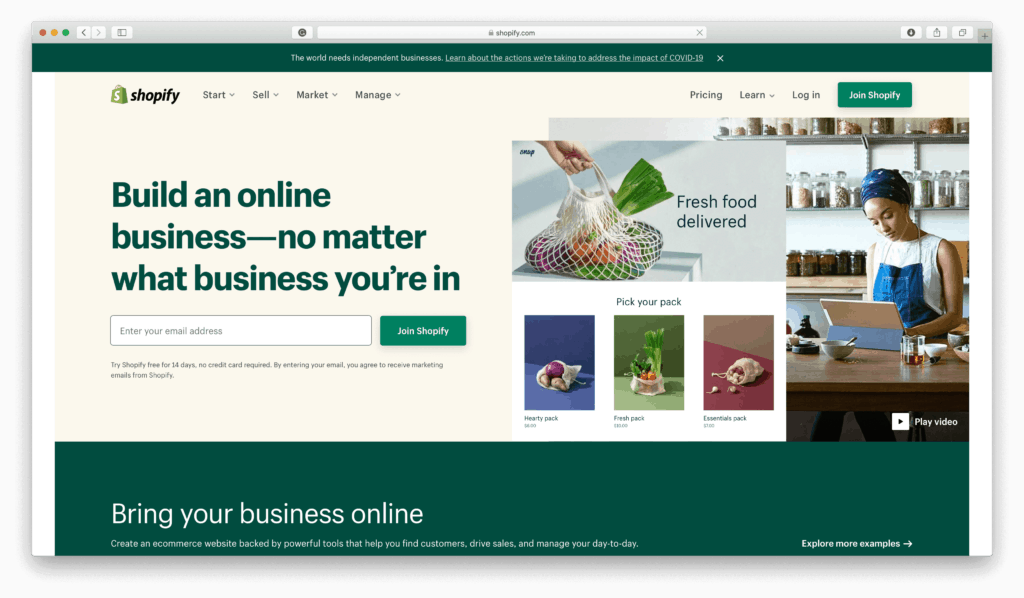 One of the most streamlined and successful e-commerce sites, Shopify, provides you with a complete hosting website engine and customer service. One of the Shopify store items is one of the simplest to set up. In addition, this engine gives you all the functionality you need to expand and scale your enterprise.
Benefits:
There is a wide variety of extensions available for one app Shopify store and Shopify store in general. This extension helps you improve your revenue. In addition, Shopify has wonderful built-in SEO tools, including meta explanations, meta tags, and ratings.
Shopify is also the place you'll find a nice, trouble-free single-product style. Shop models are easy to modify and use as a conversion-boosting aid. You will find my set of top-of-the-line Shopify store themes in the pre-last section of this post.
Disadvantages:
Shopify has a single sizable drawback. It gives only two payment getaways to the clients. They all pay processing costs. Integrating multiple payment systems into Shopify continues to be a daunting challenge for Shopify store owners and their largest annoyance.
If you are using Shopify, make sure to read more about our tips & tricks to build high-converting Shopify One Product Stores.
WooCommerce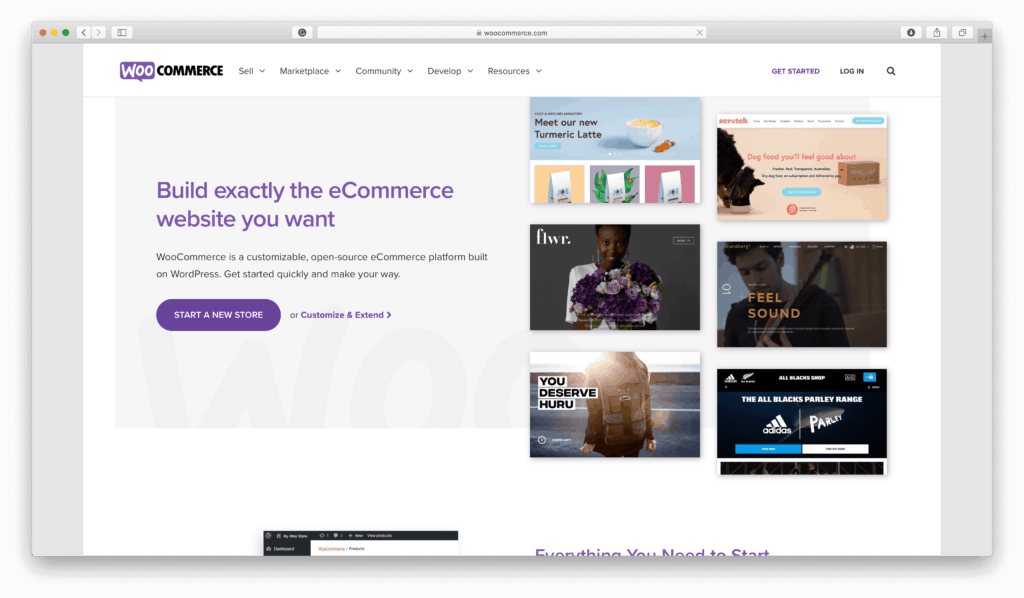 The World's Most Powerful Shopify Page Builder
Bring your dream eCommerce store to life with the most
powerful drag-and-drop page builder.
WordPress is the # 1 tool for blogs and corporate websites. Together with WooCommerce, it's the perfect way to launch a single-product shop. The websites of WooCommerce are easy to configure and you can use graphic builders for this purpose.
Benefits:
With WordPress, you have complete control over the look of your e-store and user interface. WordPress provides you with various view modes, extensions, and integrations. You will use this tool to turn your site into whatever you want. WooCommerce is an open-source e-commerce app for WordPress. It provides twenty-five payment gateways, quick checkout, pre-order features, and customer feedback.
Downsides:
WordPress and WooCommerce lack user service which can also be tricky for non-techies. You can go for a premium WooCommerce theme to get high-quality website design and better support. You will also require plugins that come at an extra cost. Moreover, unlike Shopify, WordPress isn't a hosted alternative, so you're going to have to take care of getting your own hosting.
PrestaShop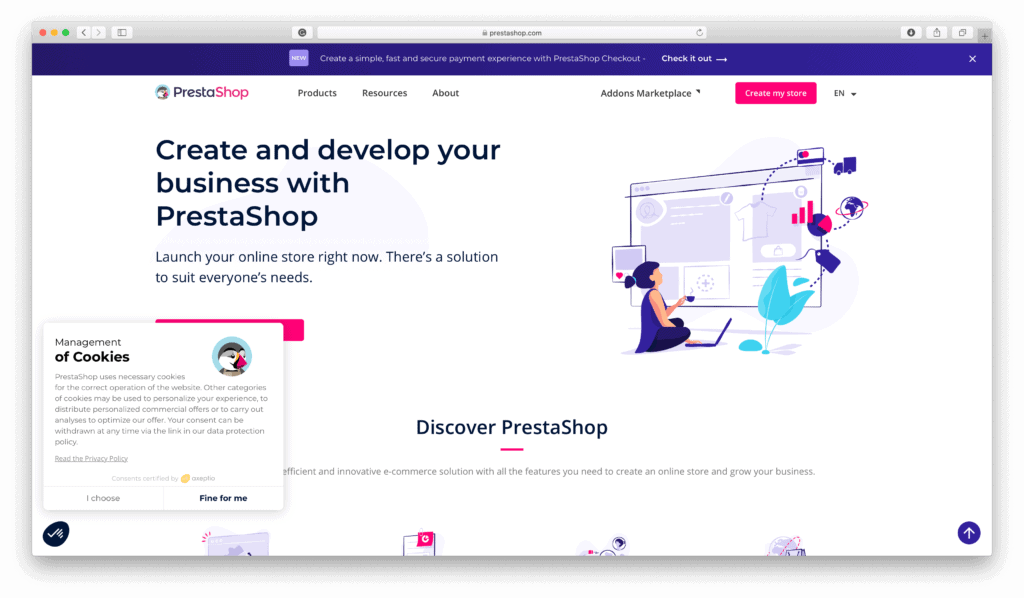 PrestaShop is a well-established e-commerce platform that takes online business seriously. It's open-source, too, which provides you with a selection of attractive features.
Benefits:
With PrestaShop, you can easily set up a simple single-product store using the freemium features of the device. You're going to be able to set up several payment gateways and delivery systems. You can expand the features of PrestaShop with a variety of high-quality add-ons that allow you to develop into a fully-fledged online store.
Disadvantages:
PrestaShop is a freemium business. You'll end up making in-engine transactions to add new tools and enhancements to your website.
In comparison, PrestaShop is not as easy as Shopify and WooCommerce when it comes to e-store development and customization. If you're a newbie in e-commerce, PrestaShop can mean a steeper (but still manageable) learning curve.
Pixpa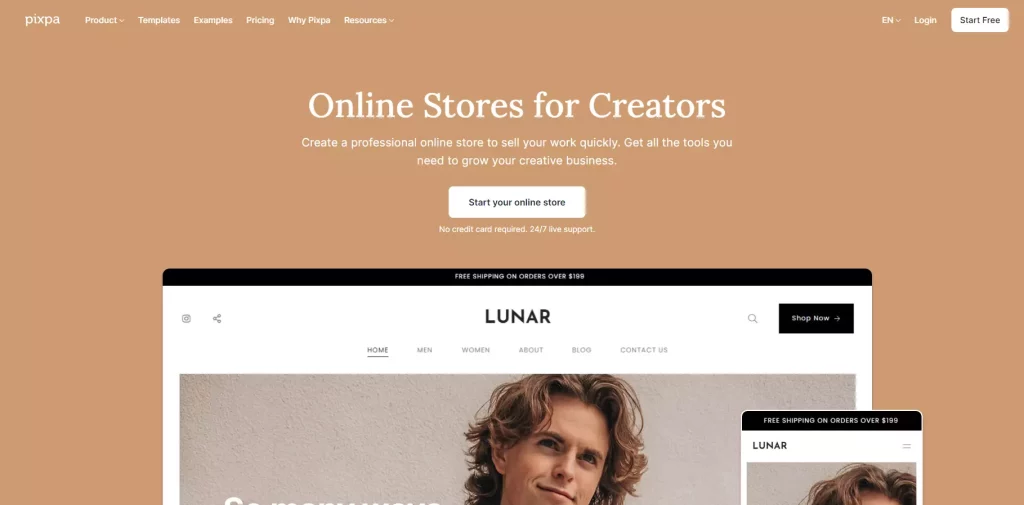 Pixpa is a leading no-code website building platform that empowers creatives to easily build and manage a beautiful professional website with an online store, blog and client galleries. Pixpa's all-in-one platform has everything you need to showcase, share & sell your work online and grow your business.
Benefits:
Pixpa's user-friendly platform combines simplicity and ease of use with flexibility and powerful features. Making your website is a breeze with Pixpa's intuitive drag-and-drop website builder. Start by signing up for a 15-day full-featured trial and pick a template of your choice to get started with. Pixpa offers pixel-perfect, modern and responsive templates. You can customize your site design using a simple & powerful visual style editor.
With Pixpa's eCommerce features, you can quickly launch your online store and start selling physical products, services, image prints, and digital downloads on your website. Pixpa's store builder gives you all the tools you need to run your online business – products and inventory management, discounts, taxes, shipping, abandoned carts, and easy order processing.
Pixpa does not charge commissions or listing fees on your website's online sales or payments. You keep 100% of your revenue. It's that simple. Connect your Paypal or Stripe account to take payments directly to your account. Get paid directly every time for all your online sales.
Disadvantages:
No free plans. Pixpa is a paid service. Pixpa's all-inclusive pricing plans range from $5 to $25 monthly. Discounted annual and 2-yearly options are also available. All plans offer generous resources, unlimited bandwidth, SSL certificates and 24/7 support. See pricing at: https://www.pixpa.com/pricing
Custom domain names must be purchased from a third party.
How to Create One Product Stores
Shopify lets you create a shop faster with simple hosting and quality customer service and support. Now let's see how you can build a single Shopify store.
Stage 1: Sign up
With Shopify, you don't need to check for hosting and create an e-store system. All you need to do is sign up for Shopify and build your account, which is easy.
First of all, go to the Shopify website and press on each of the Free Trial keys. Enter your contact information and answer a few simple questions. You will be asked to include your personal information and address when you press "Next." The data you supply will be used to pre-configure currencies and taxes on your website depending on your place.
You will finalize the initial configuration when you press on "Join my shop." You should start using the store and its back end.
Stage 2: Add a theme to your shop
So you don't have to build your single-product store from scratch, you'll need a sleek and high-quality Shopify style. You will see the top highlights of 2019 if you scroll down to the next part of the post. 
To update this theme, you need to download it to your PC first. Then you just need to log in to your Shopify Dashboard and switch to "Themes" on the top. Click on the "Transfer style" tab
In the pop-up window, press "Browse" and pick the.zip theme file on your Desktop. Wait a minute until the prototype is enabled and press the "Publish Theme" button.
Stage 3: Build a commodity
After you have installed the theme, go back to the main screen of your Shopify dashboard. Here you can see an integrated Step-by-Step Store Configuration Guide. The first thing is the inclusion of a commodity to the shop. Click on the "Select Stuff" tab.
Connect images and product details. You will be asked to include the title, definition, price, and vendor of the commodity. There is also a range of products to show solutions available to customize. Please take your time and don't forget to remove the stuff once you've completed it.
Stage 4: Add the contents
If you are searching for a sample data style, you already have sample text on your website. It may be a blank Latin text or an unofficial replica of the material given to you by the theme supplier. Your theme can also contain sample photos, which should be replaced by photos of your product.
So, swap the content of the logo with the content of your website and add high-quality product photos. You will want to remove or install pages and new page blocks as well. All of this can be conveniently done inside the Shopify admin line.
Stage 5: Finetune The Look of Your Shop
When you go back to the main Dashboard tab, pick "Customize Your Site Look." This button will take you to the place where you can monitor the various designs and logos on your site. Here, if you like, you can change the fonts and colors of the shop.
Stage 6: Add the name of the domain
Once you've finished making a replica of your e-store material and changing its appearance, you're almost ready to go online. Why nearly? There are two further moves to be taken.
It's time to get a domain name from your shop. Click on the "Connect Domain Name" tab in your Shopify dashboard. Choose whether you want to add or pass a new domain. Then, pick your domain and make your order. If your domain is running, go to it and see your one Shopify store purchase.
Stage 7: Trigger your payment processor
Ok, the last big thing that needs to be done is to trigger your payment machine. To trigger the Shopify payment server, go to "Payments" and walk through the steps you see there. As a result, the Shopify website will be able to receive payments as well as position them on a bank account.
After all these steps and the setup of your e-store have been completed, you can use the "Launch Website" button to go online.

The World's Most Powerful Shopify Page Builder
Bring your dream eCommerce store to life with the most
powerful drag-and-drop page builder.