The US has a long and unique tradition when it comes to Black Friday and its digital cousin Cyber Monday. Huge bizarre crowds storming into shopping malls. The bonanza of the year starts with people rushing for goods right after the day of thankfulness. However, as the "new normal" unfolds, people's shopping tendencies have shifted more towards online.
2021 signals an exciting year for sales and merchants will thrive during this holiday season. While sales promotion it's a must, optimizing your website performance and the shopping experience is also the key to maximizing revenue. So let's get your Shopify store powered up with these 9 quick conversion boosts for Black Friday & Cyber Monday – easily deployed within minutes!
Let's get your Shopify store powered up for BFCM!
BFCM 2020 lookback & 2021 projection
2020 look back 
The pandemic didn't stop customers from spending. It just changed how they do it.
In 2020, Black Friday & Cyber Monday reached the peak total sales of $9.03 billion – a 21.6% increase in comparison to 2019 (Adobe Analytics). Under the coronavirus pandemic's influence, it is by no means that people restrict buying. A decrease in in-store trafficking (52%, Sensormatic Solutions) was the result of the biggest rise in online shopping. The average conversion rate went up from 3.8% to 4.5% (Namogoo), as sales were still mainly done on laptops (63% occupancy and higher conversions than mobiles).
2021 projection
Still the biggest sales with a $17 billion revenue prediction
That's right: $17 billion. Black Friday said it. Another study by Chainstoreage showed that the online shopping curve is going up from 59% in 2020 to 61% in 2021. More than half is eager to shop (either in-store or online) due to Blackfriday's recent consumer study. In terms of categories, skincare, casual fashion, and mobile phones are foreseen to be the most popular (Redseer).
Quick conversion boosts for Black Friday & Cyber Monday
Review store performance
In order to sell well, a store must run well. To get ready for the surging traffic during BFCM, we advise you to make a throughout check, especially for speed and responsiveness!
Up your website speed
A fast website will bring you closer to the only desired result– high conversion! "Traffic will probably spike during this period and you don't want to annoy customers with slow page speed." Dan Sheard, CEO of Shopify Plus Partner agency Velstar. 
Google declared that even a one-second improvement in site speed can help increase mobile device conversion by 27%. Improving your website speed is a must if you want to have a lightning-fast store for the BFCM windfall this year. Be ready and don't leave performance tests for only one week before Black Friday.
The general rule of optimization is to keep app numbers low and only use those that you need. Here are three steps to optimize your site speed:
Step 1: Understand your current performance
There are a few ways you can do this. The most simple way is to measure your website performance using  Google PageSpeed Insights.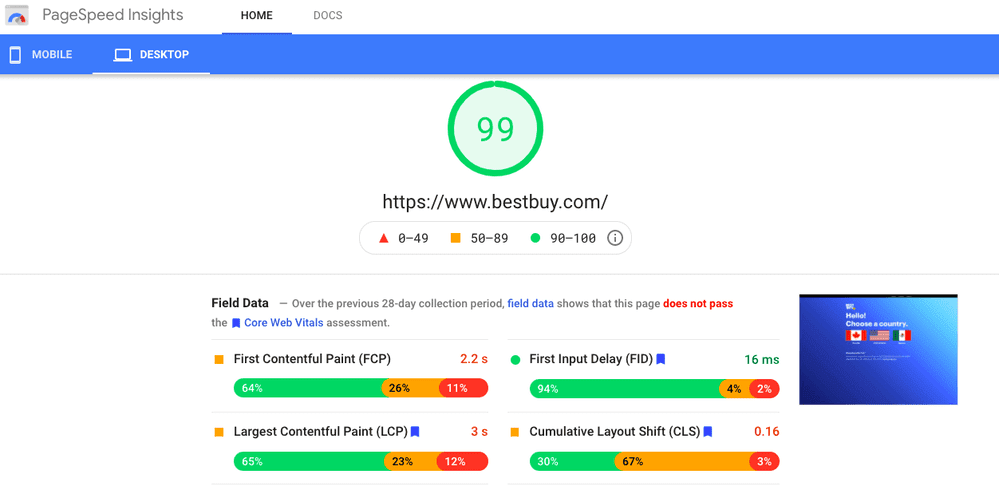 Test your website with Google PageSpeed Insights
Step 2: Optimize your site 
The Google tool will give you a report with suggestions & references to your top competitors' performance. Based on that, you can compare and make the right improvements to your website. Identify what can be done to boost up the website speed. Some quick fixes you can get to right away are:
Optimize images (JPG and under 1MB is the way to go)
Remove unused widgets
Check if all redirects are working correctly
Onto more complicated stuff: hosting, code minification, caching, content delivery network (CDN), Lazy Loading, etc. Usually requiring technical expertise, so if you want to learn more, our experts at EcomSolid would be glad to assist!
Step 3: Test, test, and test!
Make site performance your strong & competitive edge to drive sales. Be it conversions, Google rankings, or customers' loyalty – your score speed wins it all.
Check your mobile version
We have mCommerce statistics for you: 70% of Shopify sales were made via smartphones. If you are in for the big Black Friday run this year, be set to have your mobile version nice and all-packed. 
Google has a Mobile-Friendly Test tool to help you optimize your website for a better mobile shopping experience.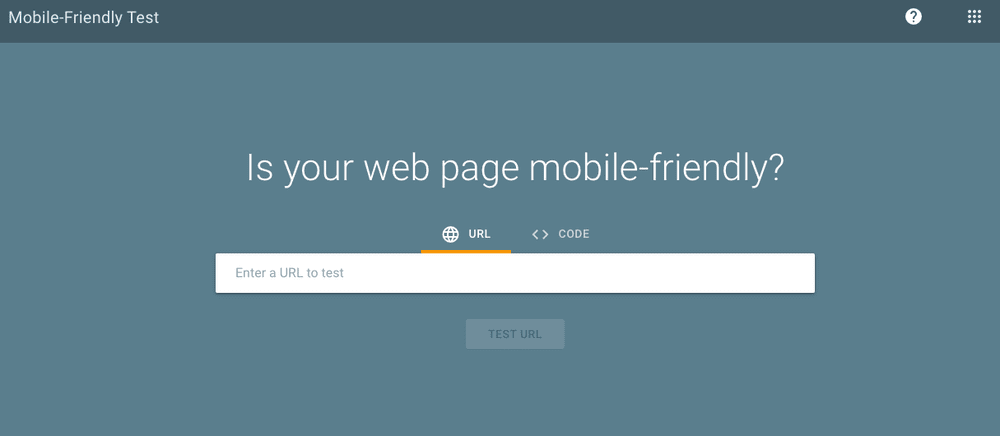 Test whether your website is mobile-friendly
You will get an error message if your site is not mobile-friendly. Follow the report for how you can better optimize your website.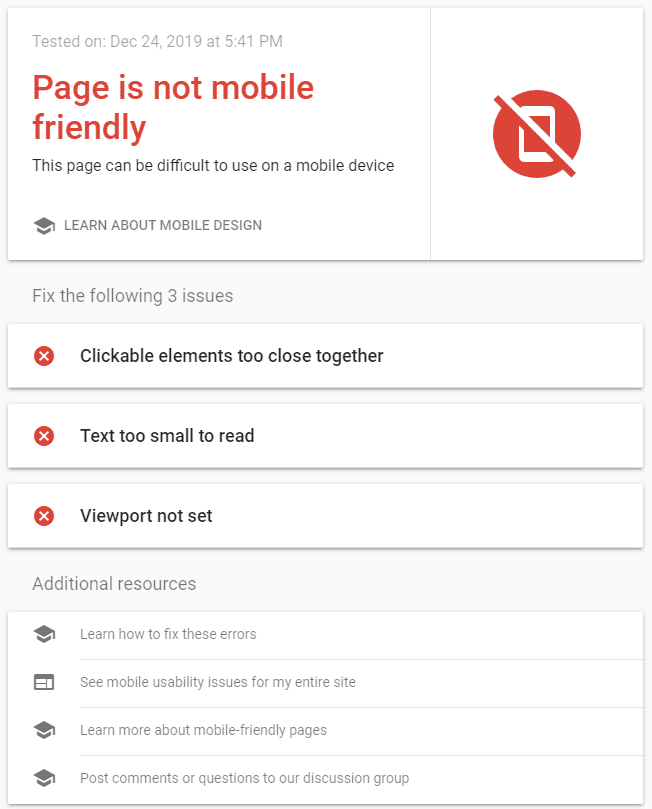 The World's Most Powerful Shopify Page Builder
Bring your dream eCommerce store to life with the most
powerful drag-and-drop page builder.
Follow suggestions to make your site look flawless on mobile
If you're on Shopify, themes and page builders are responsive most of the time. However, remember to check and fine-tune the details yourself for the best customer experience.
Launch your BFCM campaign
"As it's morphed into a general promotional season, Black Friday itself lost its magic — its sense of urgency."
Barbara Kahn, Professor of Marketing, The Wharton School of the University of Pennsylvania 
Black Friday used to be the day retailers dedicated to sales. Yet, over time, the storyline has somewhat changed. Merchants are all geared up long before, during, and even after the "big" day. Hence, it is high time you re-created the magic with our below campaign suggestions. 
Make your campaigns pop
As soon as the season kicks in, consumers' buying willingness & motivation peak. Promotions and discounts are the backbones of BFCM. And when it comes to promotion, it's important to let your shoppers know about the incentives. 
Attractive graphics are for sure a plus to winning buyers' attention. Also, don't forget to mention your Black Friday's promotions in these areas:
Hero images on the homepage
Banner on site pages
Pop-up windows
Notification bars (those horizontal bars at the top of web pages)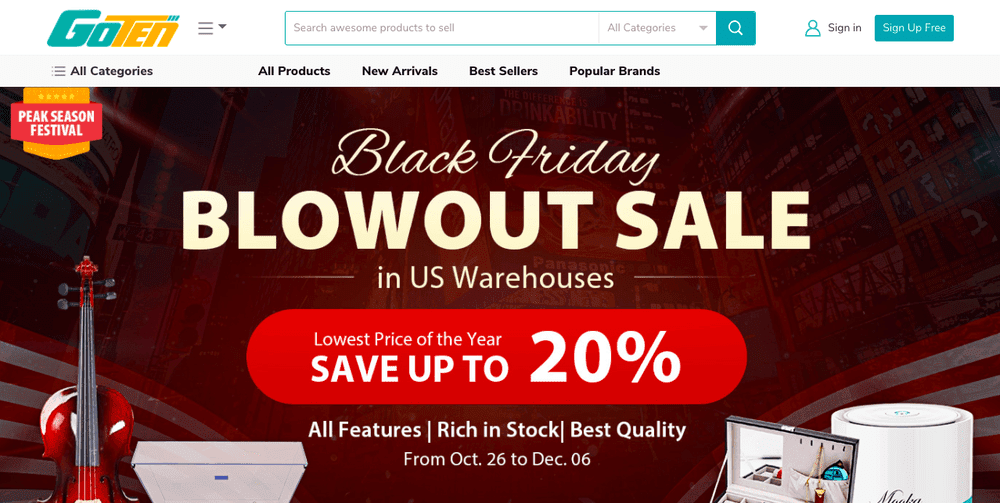 A prime example: GoTen's hero image for the occasion on top of their homepage.
Create attractive product listings
Don't take product listing as a mere data entry task. Mesh up a decent introduction, some reasonable pictures of the product, and that's it? Not so fast, fellas! As SEO Hacker stated, ranking for product listings would be the best move you can make for your eCommerce site since you would be front and center of the buyer's awareness.
Here are the 2 quickies to make your product listings more engaging and eventually lead to higher conversions! 
Take advantage of the pricing psychology. Consider your goods' cost, supply & demand, and analyze your competitors to come up with the best discount prices.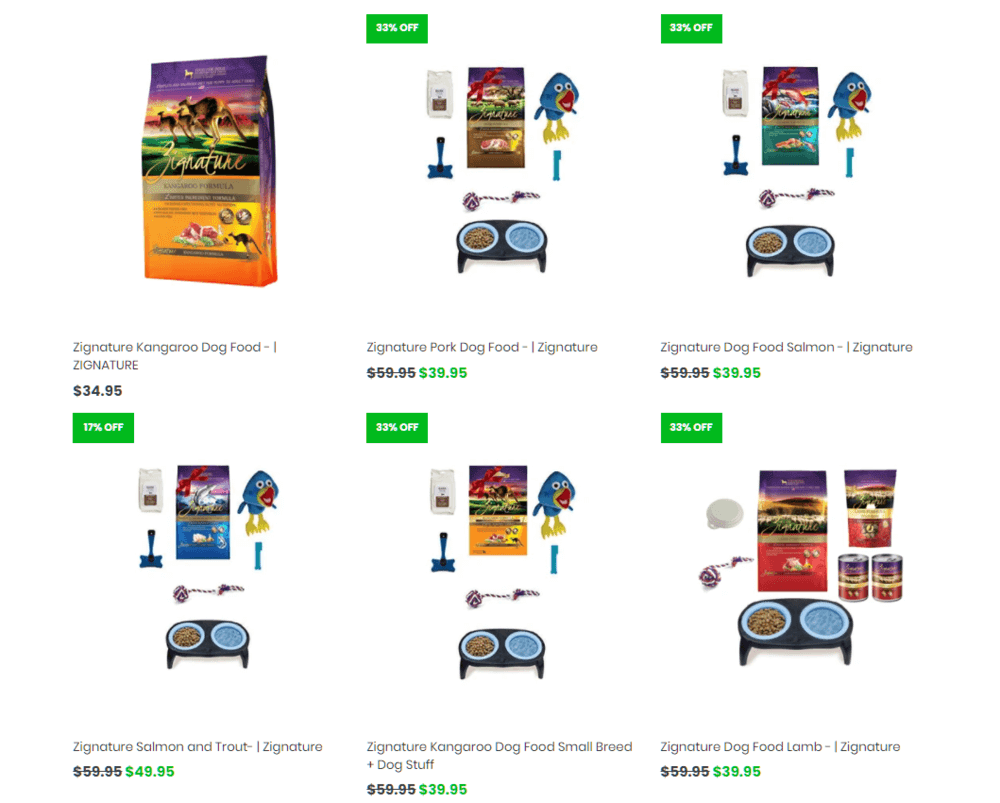 Display discounted prices, compare at prices and discount tags for the optimal effect
Write detailed product description
In general, a well-done product description will answer customers' questions and draw them to the positive features of the product. Mesmerize your customers with awesome product descriptions. Communicate the products' values & influence potential buyers to buy. We have a checklist for you:
State how the product solves the customer's pain point
Make use of the different types of content: paragraphs for customers' engagement and bullet points for quick, precise, and need-to-know information 
Apply storytelling in your product description, make the items go to life & win people's hearts and minds
Include strong product reviews, testimonials, & social proof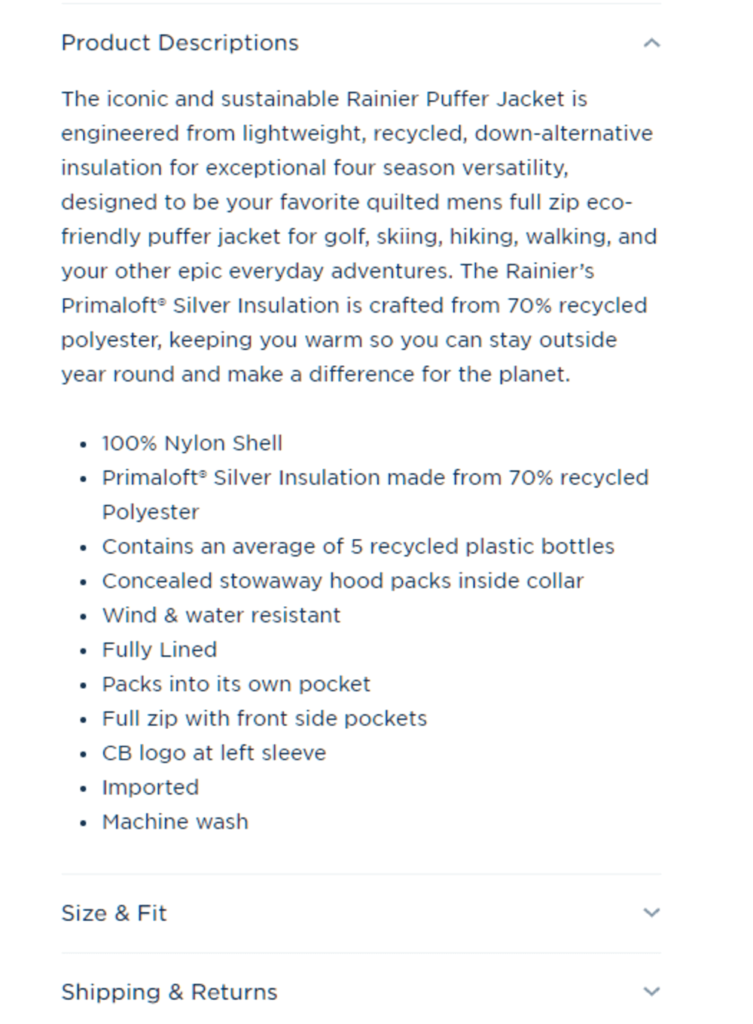 Cutterbuck has a great product description with clear benefits, bullet points & customer reviews.
Add countdown timers
You can use a countdown timer to create a sense of urgency & motivate customers to take immediate action. The clock will count down to when a special deal or offer becomes available. Merchants can use this time-scarcity method for special events, holidays, or shopping seasons. For sure it will keep the customers on the tips of their toes & wanting to come back.
Pick a prominent place to display your timer: homepage, product pages, shopping cart, or just about anywhere. If you're running a store on Shopify, install a countdown timer third-party app from the Shopify app store. Some themes and builder apps even come with timer add-ons at no extra cost.
Look at Best Buy and see how they include the countdown timer on their product page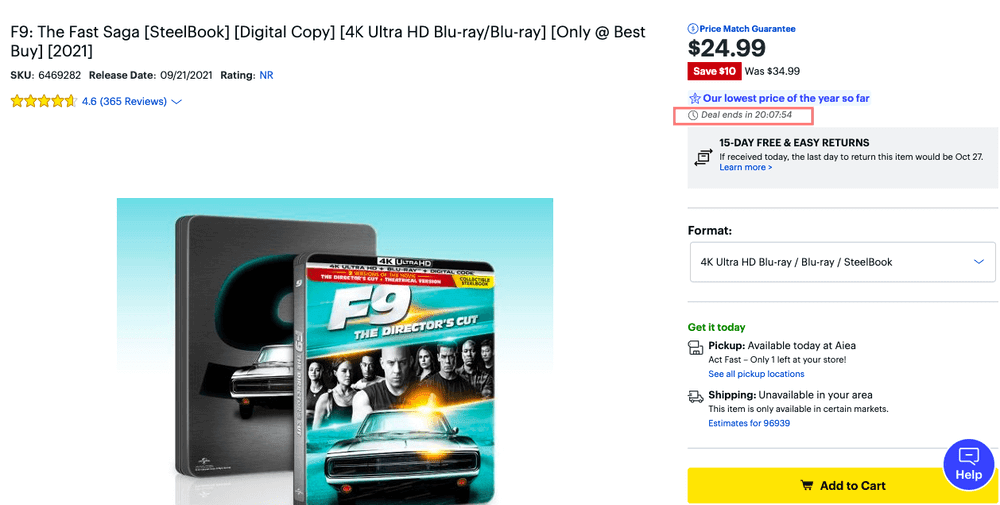 Best Buy's countdown timer that introduces urgency
Optimize the shopping experience 
We have no finer advice than to focus on the betterment of your customers' experience. Try to think from a buyer's viewpoint. What would you expect when purchasing from an eCommerce store? A fast & convenient checkout, good warranty & returns policies, or clear date deliveries & free shipping?
Learn more:
How to Do Free Shiping on Shopify? (+Evergreen Tips)
How does Shopify Shipping work: Easy Set-Up Guide, Tips and Tricks (2023)
The answer is everything listed above. Time to dig in the details!
Use a cart drawer
Each time you select an item, a cart drawer (or slide-out cart, pushcart) will appear on the side of the page. Whether it's from the homepage or any other page, buyers can access their shopping cart products and checkout fast. 
Imagine it like this. You go shopping, and aside from having a mini-bag to add products, you have a list of all the things you put in. Ideally, a cart drawer should have all the elements of a normal cart, plus more to keep customers most informed. Our suggestions are:
Cart items
Shipping fee & info
Total price
Discount code box
Note
Recommended products
Checkout button
Consider the below example of alchepharma.com. When customers click on the "Add To Cart" button, the website shows a cart on the left side.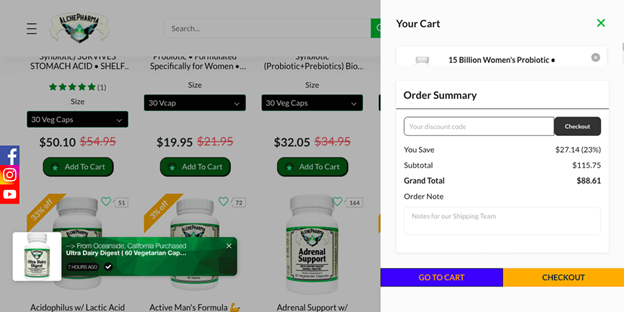 EcomSolid's cart drawer, used by AlchePharma!
Enable dynamic checkout
Baymard Institute has the answer to the reason why a customer would abandon their cart: too long or too complex checkout process. 
The dynamic checkout button simplifies the checkout process into only one click, so customers can make payment much faster and easier.
Note: You can add the dynamic checkout button to the product page or cart page.
To be more specific, there are two types of dynamic checkout buttons:
Unbranded: An unbranded dynamic checkout button will get customers straight to the checkout page.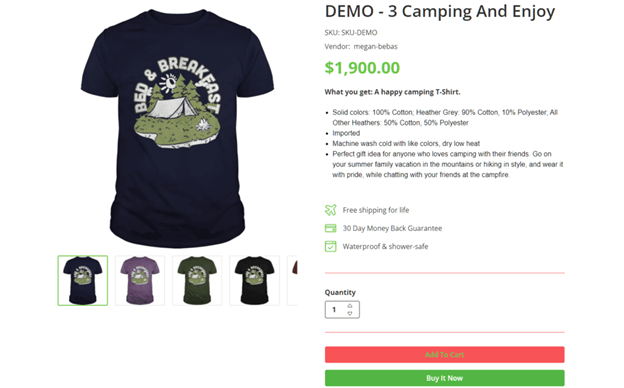 Example: An unbranded dynamic checkout button under the "Add to Cart" button.
Branded: A branded dynamic checkout button offers customers their preferred method of payment (Some popular methods are PayPal, Google Pay, Apple Pay, or Venmo).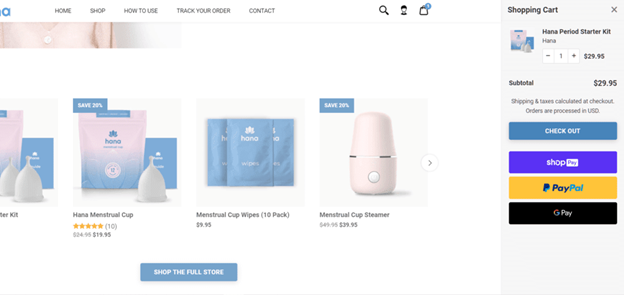 Example: Shophana puts their branded dynamic checkout buttons in Shopping Cart, under the "CHECK OUT" button.
Display clear shipping information
Why does shipping matter so much? Does it make a big difference? A big YES because we know one thing, for sure, that customers are crazy about shipping. Shipping still does the final deal of getting the physical product to your buyers' hands.
Power Review named shipping as the #1 reason for cart abandonment. "It matters, especially free shipping". Avoid poor shipping options, high shipping costs, or unclear information. According to the COVID-19 Survey by Convey, transparency in delivery is key to driving eCommerce sales and winning consumer confidence.
There are a few things merchants can do to provide customers a good shipping experience :
Convenient shipping options: same-day delivery, click and collect, free shipping
Be transparent regarding delivery dates
Have cheap shipping rates
Provide customers with multiple shipping options
Take Suzy as an example. The brand displays shipping info details on their website. Shoppers can even check shipping rates & policies by countries such as Canada or the US.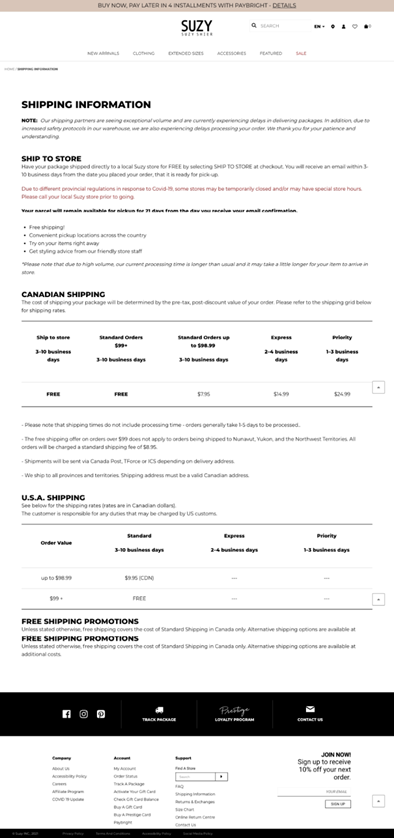 Suzy's shipping information page
Revise your warranty & returns
Warranty & returns act as fundamentals of online sales. As long as your policies are good – customers are happy & their peace of mind is unbothered.
Since eCommerce is not built like brick-and-mortar businesses, buyers can't hold & experience the products before purchasing them. Therefore, merchants must guarantee their products' quality via fair return policies.
Tips to keep your warranty & returns in check:
Try to gain insights from customers' feedback. What kind of return policies would they expect?
Review your warranty & return policy page. Keep it updated.
Show return information (product info, brand guarantees, cart page – anywhere you see fit).
Foreo has a page to show their warranty & returns policy, and the info is also displayed in the shopping cart as a form of product guarantee.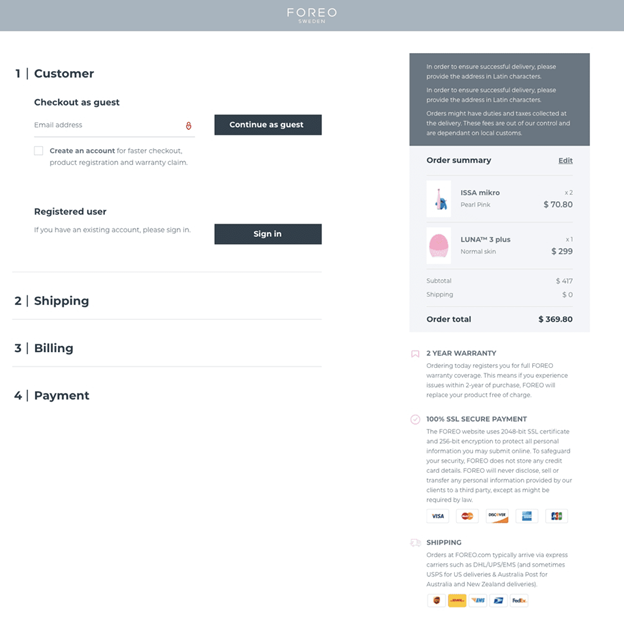 Foreo's Warranty shown below the order information
In a nutshell
We've given you 9 quick conversion boosts for Black Friday & Cyber Monday:
Up your website speed
Check your mobile version
Make your campaigns pop
Create attractive product listings
Add countdown timer
Use a cart drawer
Enable dynamic checkout 
Display clear shipping information
Revise your warranty & returns
The most thrilling holiday sales season of the year is yet to come. It should take longer than just "a little" to get you all shiny and prepared. For a high-converting BFCM campaign, let's start your plan & audit your site as soon as possible!
P/s: Grab it now! With EcomSolid Theme & Page Builder, have all the tools and support you need to deploy and go beyond these fixes. Install the all-in-one store design solution and try it out for free!

The World's Most Powerful Shopify Page Builder
Bring your dream eCommerce store to life with the most
powerful drag-and-drop page builder.